All in-person classes are cancelled until further notice, due to the Covid-19 virus. For online ideas and groups, visit this page on our website.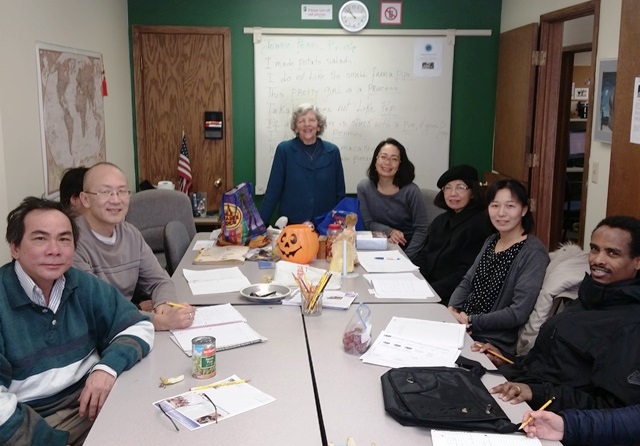 Students who have been studying English for a while need to practice what they have learned. Conversation groups give students a chance to speak and listen in English. Each group is led by a Lincoln Literacy tutor. Group leaders give students discussion topics and help keep the conversation going. Conversation groups are free.
If you would like more information, call the Lincoln Literacy office at 402.476.7323.