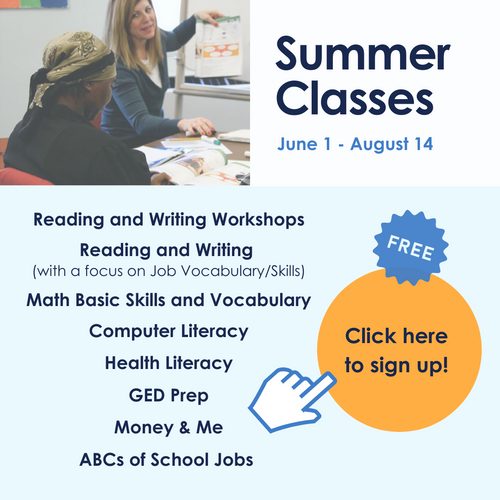 Click on Calendar for a Larger, Downloadable Version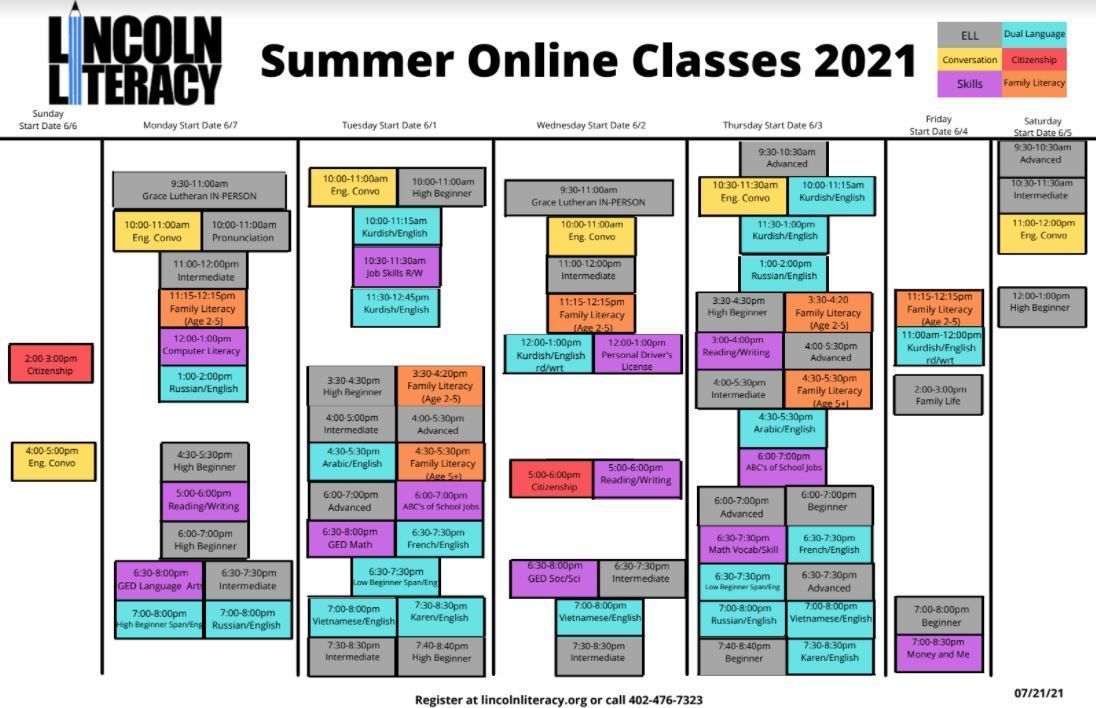 New Lincoln Literacy Students: Registration is required to begin classes.
(Limit of 4 classes)
Online Classes offered: 
Beginning English Class

Intermediate English Class

Reading - Writing Workshop

English Conversation Group

Arabic-English Class

French-English Class

Kurdish-English Class

Spanish-English Class

Ukrainian-Russian-English Class

Vietnamese-English Class

Family Life in Changing Times (English, with Coaching on How to Live Well)

FLAIR - Family English Literacy Class (For Parents and Children)

Citizenship Prep Class

GED Prep Classes (Reasoning through Language Arts, Social Studies, Science, Math)

Job Prep Class (Learn English, Job Application Skills, and Specific Job Preparation)

Health Literacy Class

Computer Literacy Class

Helping Your Children Learn at Home Remotely

Financial Literacy

CNA Prep Class

Medication Aide (Tutoring for SCC Program)

Teacher Prep Program (1-1)

Para-Educator Prep Class

Commercial Driver's License (Tutoring for SCC Program)
---
---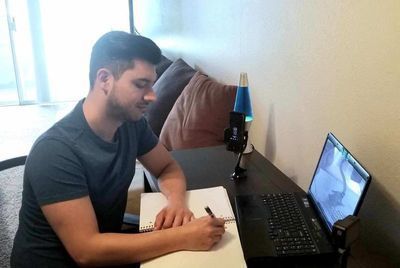 Here are some great ideas for learning everyday!

Duolingo online language learning

One of our staff, Summayia Khan, has made some short YouTube videos for learners in her classes. She's happy to share them with you. Check them out at:
https://www.youtube.com/channel/UCrydJMcwsth1WMBUbSI9sWA/videos
Another staff member, former schoolteacher Shari McCright, has found some online education sites that are making free services available during the pandemic crisis:
They are giving free basic access right now.  Teacher adds students and gives them a code to join. Teachers give assignments and can see progress. Lessons focus on phonic skills, reading, writing, and math.  
epic.com
Thousands of Free books for students to read or listen to online.  Videos and articles are included on many topics.  The teacher can join, then share a code and add students to a classroom roster.  
khanacademy.org
Free online lessons.  More appropriate for higher-level readers, and those students interested in math or other academic subjects.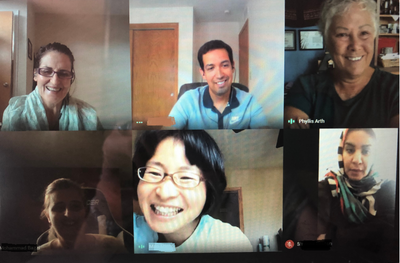 seesaw.com
Free The teacher adds students to his/her class and can give students assignments.  Students can videotape presentations and share with the teacher.  
gonoodle.com 
Free Lively music and actions for all ages!  You can choose a curricular concept to work on such as the song and vocabulary activity, "Word Off." 

News for You (News in simple English)
Other online educational websites:
An ESL mobile learning platform that provides support for grammar, listening, reading, vocabulary, and writing. has 14 different languages, word banks, grammar guides, flashcards, and pronunciation practice.