Emergency Needs
 
---
---
If you have a cellphone, we recommend you download a free app called MyLNK. It has fresh information on many human services. It is translated into Spanish, Arabic, and Vietnamese. The app and website have a category for Coronavirus response, including updated food distribution information.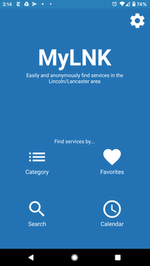 ---
---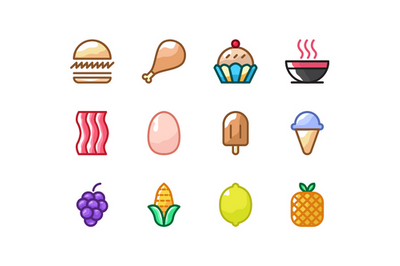 Summer Meal Program

The summer meal program provides free healthy meals to children and teens in lower-income areas during the summer months when school is not in session. To locate a summer meal program in your area text "food" or "comida" to 877-877. You will receive a message asking for your zip code and after providing that will receive a message with meal service info about the sites near you.
o   Maps are also available by clicking here: USDA find meals for kids map or Nebraska Appleseed map
o   Fact Sheets: English or Spanish
Food Security
NOTE: If you have a ServicePoint card, take it with you. If not, take your Driver's License or other ID.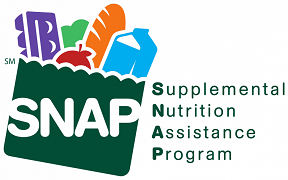 Starting today, some SNAP (Supplemental Nutrition Assistance Program) participants can now use credits to buy groceries online. ​​​​​​​
Amazon.com can be used for online groceries

Walmart and Hy-Vee will be available soon

there may be delivery charges not covered by SNAP credits

when ordering, select EBT for card payment

http://netnebraska.org/article/news/1213776/nebraskas-150000-snap-recipients-can-now-order-groceries-online
---
---
The Center for People in Need, 3901 N. 27th Street, is doing drive-through food distribution. You need to drive there and stay in your car. You can go one time each week. The time for food distribution is Monday through Friday from 10 a.m. to 1 p.m., and also Tuesday 4 - 6 p.m.
More information at: https://www.cfpin.org/vnews/display.v/ART/5e72d436bae68
---
---

If you have children in school, Lincoln Public Schools is giving away food on Mondays from 11 a.m. - 12:30 p.m.
Arabic Meals
Karen Meals
Russian Meals
Spanish Meals
Vietnamese Meals
Just Added: Goodrich Middle School
Just Added: Lefler Middle School

Belmont Elementary School – Door 8 (3425 North 14th St.)
Arnold Elementary School – Door 10 (5000 Mike Scholl Street)
Hartley Elementary School – Door 8 (730 North 33rd St.)
Huntington Elementary School -- Door 1 (2900 N 46th St)
Calvert Elementary School – Door 7 (3709 S. 46th St.)
Clinton Elementary – Door 3 (1520 N. 29th St.)
Saratoga Elementary -- 2215 S 13th St
West Lincoln Elementary -- 630 W Dawes Ave
Park Middle School – Door 5 (855 South 8th St.)
Culler Middle School -- Door 1 (5201 Vine St.)
Northeast High School – Door 35 (2635 North 63rd St.)
Lincoln High School – Door 44 (2229 J Street)

Here's a video with more information: https://www.youtube.com/watch?v=f-1W5RGweiI
---
---
Diapers for Babies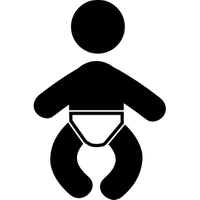 If you need diapers for your baby, the Center for People in Need is providing some during their drive-through food service. Also, Catholic Social Services, 2241 O St, has some to give away.
More information: https://www.cssisus.org/what_we_do/programs_services/programs_services.html
---
---
Internet Connection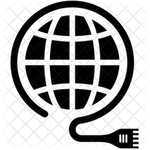 Allo is providing some free service during this emergency. Call 402-480-6550 for more information.                                                                                More information: https://www.allocommunications.com/updates/   
Comcast offers income-eligible families internet access at $10-12 per month. However, they are now offering this low-cost service for free for the next 60 days.
More information: https://www.internetessentials.com/
AT&T is waiving data overage fees to all customers so that families and students can stay connected during the pandemic. They will not terminate the service of any customer over the next 60 days. All AT&T consumer home internet wireline customers, as well as Fixed Wireless Internet, can use unlimited internet data. Additionally, AT&T will continue to offer internet access for qualifying limited income households at $10 a month.            More information:https://about.att.com/pages/COVID-19.html
Xfinity WiFi hotspots across the country will be available to anyone who needs them for free—including non-Xfinity customers. For a map of Xfinity WiFi hotspots click the link.
More information:https://wifi.xfinity.com/
Verizon is waiving late fees and committing to no discontinuation of service during the next 60 days.
More information: https://www.verizon.com/about/news/our-response-coronavirus
---
---
Cash Assistance

Catholic Social Services (CSS)  is offering help with cash assistance, rent, utilities, and food. Applicants need to call the numbers listed below to begin the application process and screening process specifically for emergency cash assistance. CSS provides services to all counties South of the Platte River in Nebraska through offices in Lincoln, Hastings, Imperial, and Auburn.
Lincoln 
● Takes calls every Monday at 9 am at (402) 327-6211. 
Hastings 
● Call the front office (402) 463-2112 during business hours only: 9-12 and 1-5 pm Mon. to Wed. and Thurs. 10:30am - 12pm.
Imperial 
● Call (402) 327-6299 during daytime hours (Mountain Time) to request emergency cash assistance. 
Auburn 
● Call (402) 327-6242 - Monday to Thursday 10 am-2 pm to request emergency cash assistance. 
CSS has also been serving during the COVID-19 pandemic in these ways:
Food Distribution: Staff and volunteers are preparing pre-packed pantries in our Lincoln, Hastings, & Auburn locations. Clients pick up pantries at our locations and we have been coordinating delivery options for elderly homebound individuals in Lincoln.
Emergency Cash Assistance: CSS continues to provide cash assistance to those struggling to pay rent, utilities, car repairs, and more.  Offices in Imperial, Hastings, and Lincoln have been taking Emergency Cash Assistance Calls.
Personal Care Items: We provide diapers, baby formula, personal care items, and more to walk-in clients at our outreach centers.
Telehealth Counseling: We provide psychologists and mental health professionals statewide via telehealth for those dealing with anxiety, loneliness, depression, and more at our Immaculate Heart of Mary Counseling Center.
Please visit https://www.cssisus.org/ to make a monetary donation and to view services and hours at all four of our outreach locations in Lincoln, Hastings, Auburn, and Imperial. Monetary donations are also possible by calling Michelle Birkel at 402-327-6235.