Can't Pay Your Rent because of Covid-19?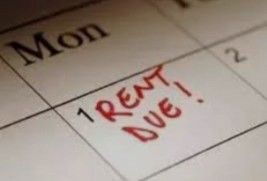 Many people have to pay rent at the beginning of the month, but many people have lost jobs because of the coronavirus pandemic. If you can pay your rent, or some part of your rent, you should do so. When rent is not paid, the owner, also known as the landlord, can evict the renter. Normally, this means that if you and your family are the renters and you do not pay the rent, you may be forced out of your home. However, these are extraordinary times. 
If you cannot pay your rent, we want you to know that the governor of Nebraska has delayed court hearings for eviction. To avoid eviction, you will need to show that you cannot pay because of the pandemic. We do not know how this may affect ongoing evictions.  More information here: https://neappleseed.org/blog/30339 
Also, the mayor of Lincoln has called on landlords to stop evictions for now. Here is part of a news release from the Mayor's Office. 
"I want to recognize how many of these local property owners and managers are already reaching out proactively to tenants and to their lending institutions to try to find solutions and make the best of a very difficult situation," said Mayor Leirion Gaylor Baird. "We are calling upon others in this industry to follow their lead. I also ask tenants to communicate with landlords about any financial difficulties they are facing as soon as possible. Property managers, owners and tenants all are facing economic uncertainty, and open communication will ensure better outcomes for everyone involved."
More at: https://www.lincoln.ne.gov/city/mayor/media/2020/033020c.htm
Have You Lost Your Job?
Unemployment benefits are available for many people who have lost their jobs. The state is making it easier to apply and receive them. 
Applying for Unemployment Benefits
Updates:
You may also find valuable information at the Chamber of Commerce Covid-19 page here:
https://www.lcoc.com/coronavirus-resources
---
Looking for a New Job? Scroll Down to the Bottom of the Page
---
Food Stamps - Also Known as SNAP

The government is in the process of creating a special food-assistance program, called P-SNAP (for Pandemic - Supplemental Nutrition Assistance Program). It is not yet available, but the state has told us that it is coming soon. State officials have also told us that:
* If you are on SNAP now but receive less than the maximum, your allowance will be increased to the maximum.
* If you are not on SNAP now but could qualify, it will be easier and quicker to apply and get benefits. 
More information (not available yet): http://dhhs.ne.gov/Pages/SNAP.aspx
Emergency Cash Assistance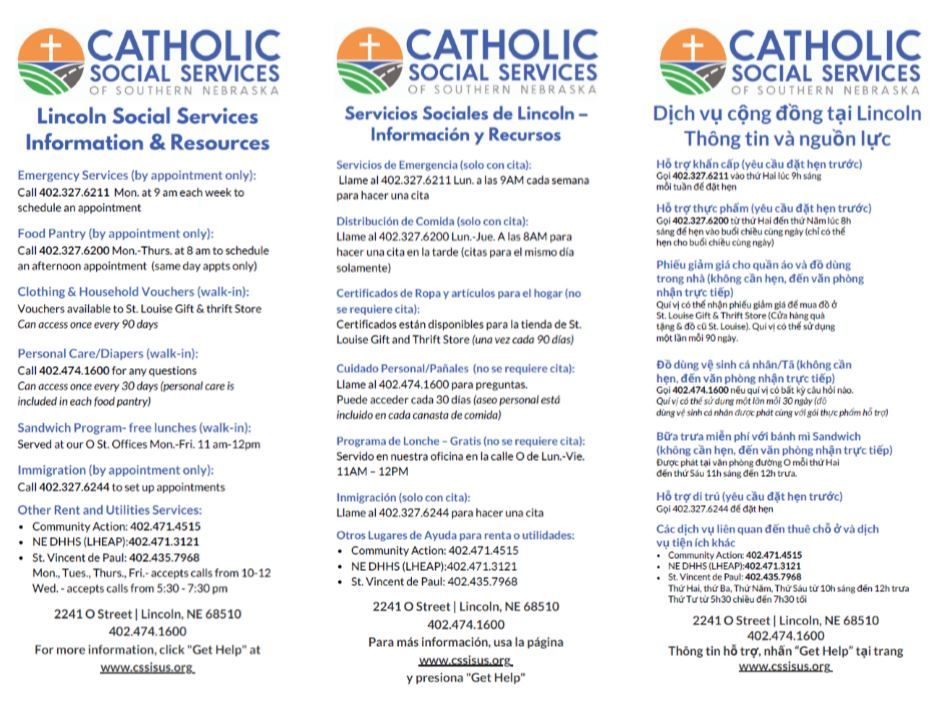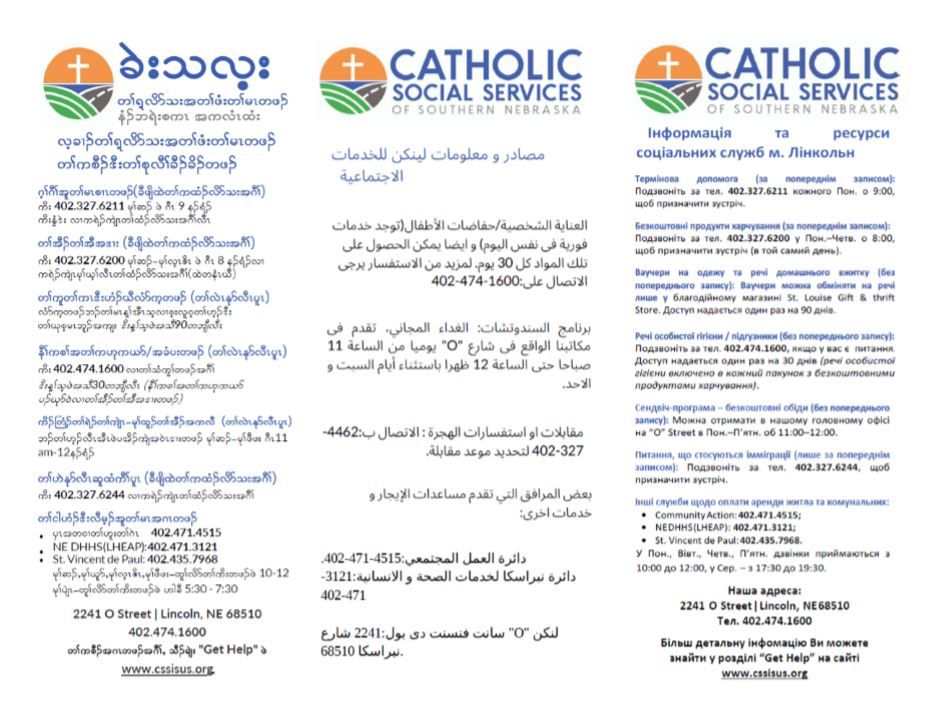 JOBS
As of March 30, 2020, these employers are recruiting for open positions:
Nature's Variety
They are hiring through Manpower: mary.rees@manpower.com is the contact person and she would love referrals.
Manpower does not take a cut of a worker's pay and all jobs move from temp to permanent. Manpower also has other positions and many are work today and get paid today. LINK

Target
HR Contacts: Kayleen.Walsh@target.com Taryn.McDowell@target.com Ashley.Wentzel@target.com
Multiple positions and stores available: https://jobs.target.com/location/lincoln-jobs/1118/6252001-5073708-5072006/4

ServiceMaster
Is hiring for MANY positions for cleaning positions
HR Contact is Victoria and the email is recruiter@smpbm.com
To Apply: *Please note our office is closed to the public, but we are still here and available if need be!*
Online-https://smpbm.applicantpro.com/jobs/ -All current job openings are listed here

Paper Applications are available for contactless pick up and drop off in the back alley of 2626 O Street Lincoln, NE 68510.
Call Victoria in Recruiting at 402-476-2194

Job Requirements:
Some positions do require a vehicle, while others do not, they would need their own transportation to and from the job site.
Must be able to pass a background check (No theft charges, some felony charges are approved)
In Person and Virtual Orientations are available at the moment!

Nebraska Department of Corrections
Contact is Denise Jensen
https://www.corrections.nebraska.gov/careers

Nebraska Department of Veterans Affairs
https://veterans.nebraska.gov/employment

Neworks.nebraska.gov
Please use this site, if you do not already, to help job seekers search for employment. NE Works is updated many times per day with jobs across the state and here in Lincoln!

Bryan Health
HR Contact: Aaron Delahoyde 
Many positions open including:
Part-time nutrition services: https://pm.healthcaresource.com/CS/bryan/#/job/18335
Environmental Technician (East and West): https://pm.healthcaresource.com/CS/bryan/#/job/18750
Call Center Specialist: https://pm.healthcaresource.com/CS/bryan/#/job/18709

Associated Builders and Contractors
Contact: Executive Director Anne Klute
Is the largest group of construction companies in the Lincoln area. They have a new marketing campaign. This could be good to share with job seekers who express interest but do not have experience in construction. There is a section for job providers at the bottom of the site. Lincoln is in the SE Nebraska area.
https://paveyourownway.org/?utm_source=Google&utm_medium=Display&utm_campaign=16-20&utm_content=300x250&gclid=EAIaIQobChMI9b2po_Wy6AIVUSlpCh1MEwUkEAEYASAAEgIG8fD_BwE

HyVee
Hiring for MANY temp positions as well as regular positions. Search by store: https://www.hy-vee.com/careers/#/search. 
North 27th Store HR: Diann 1390hrmgr@hy-vee.com

Walmart
Hiring for mostly temp positions but starts fast. Much quicker than before.
https://careers.walmart.com/us/jobs/72019017548CP-stocker-backroom-receiving-associate

State Farm 
Hiring for an underwriter position
https://www.linkedin.com/jobs/view/1788429845

Securitas Security
No HR contact but multiple positions
https://www.securitasjobs.com/job/Security-Officer-SUSA/J3J0N463TRY5CX43Z8B?utm_campaign=google_jobs_apply&utm_source=google_jobs_apply&utm_medium=organic
Tabitha
They have opened additional temporary positions for housekeeper, food and nutrition, and caregiving. Licensure is not needed for these positions. https://careers-tabitha.icims.com/jobs/search?ss=1&searchKeyword=temp
Contact: Robin Schoettlin. She is a great partner and would like to talk with case managers.

General Dynamics
General Dynamics produces parts for the US military and has strict background requirements. Contact HR folks below if you have
questions.

They are hiring for many positions with Fabricator being their entry level and does not require previous experience. Check the website for jobs list https://www.gd.com/careers/fabricator-2nd-shift-lincoln-ne-us-2020-9990-opportunity
They recently expanded and are hiring.
Contacts: 
Leslie.Corona@gd-ots.com; Diane.Forst@gd-ots.com. They will both work with case managers.

Lottman Concrete Construction
This is only able to be applied through Indeed.
LCC, Inc. is in need of concrete construction workers and finishers in the Omaha, Lincoln & Beatrice areas.
Excellent pay and awesome benefits including health insurance, dental and vision, HSA, 401K and many others.
Call Rich @ 402-786-3320 or email your info/resume.
Job Type: Full-time
Salary: $15.00 to $20.00 /hour
Pay may depend on skills and/or qualifications
Experience:
general labor: 1 year (Preferred)
relevant: 1 year (Preferred)
Construction: 1 year (Preferred)

Benefits:
Health insurance
Dental insurance
Vision insurance
Retirement plan

This Job Is Ideal for Someone Who Is: Dependable -- more reliable than spontaneous

Hampton Construction
Indeed only application.
Hampton Enterprises is seeking full-time finish/trim carpenters, rough carpenters, and laborers to work on commercial projects.

Carpenters work to include finish trim-work, casework, door and hardware installation, punch-list activities and other duties as assigned.Must emphasize safety, productivity and superior craftsmanship. High school diploma or GED and five or more years of related practical experience.

Laborers assist other craftsmen by performing construction related tasks in many areas, including concrete, structural steel, carpentry,drywall, and other miscellaneous tasks. Must emphasize safety, productivity and superior craftsmanship. High school diploma or GED and related experience preferred.
Must be 18 years old or older and have a valid Nebraska driver's license.
Competitive wage based on skills / experience.
Full benefits package (Health, Dental, Life, Disability,401k, PTO, Holidays) available upon eligibility.
EOE

Job Type: Full-time
Experience:
relevant: 1 year (Preferred)
License:
Driver's License (Preferred)
Work authorization:
United States (Preferred)
Work Location: Multiple locations

Benefits:
Health insurance
Dental insurance
Vision insurance
Retirement plan
Paid time off
Pay Frequency: Bi weekly or Twice monthly
A.Stuki
New manufacturer in Lincoln (they are a nationwide company, first location here)
They are hiring for many positions in assembly and production. In Lincoln, they are refurbishing train car ball bearings. There was an article in today's Journal Star about them- https://journalstar.com/business/local/bearing-maker-opens-lincoln-plant/article_64d1e137-d7fe-5559-9842-db26c860b44e.html

They are hiring through the temp firm LSI. https://www.lsistaffingbrands.com/
The contact person is paula.aksamit@lsistaffing.com. I talked with her today and she would welcome case manager referral.

On the website, it does not say A.Stuki. Have your clients apply for any assembly and production jobs and LSI will talk them through the current openings.

AdamzK9
This company removes pet waste from people's years and they are hiring for full-time help.
https://adamzk9.com/
CHI Health
They asked to be listed again as they are ramping up hiring

CHI St. Elizabeth:
Hiring in medical (CNA/CMA/RN) and environmental services https://chi2.referrals.selectminds.com/chihealth/jobs/search/15842678
Contact: Brenda Trice

Olsson
Office Assistant (part-time)
https://www.careerbuilder.com/job/J3T6KF70MYPW26HS88K?utm_campaign=google_jobs_apply&utm_source=google_jobs_apply&utm_medium=organic
Contact: Mandy Wehner, mwehner@olsson.com. She will take case manager referrals!

Panera
Overnight Baker
https://jobs.panerabread.com/job/lincoln/overnight-baker/5360/9071333?utm_campaign=google_jobs_apply&utm_source=google_jobs_apply&utm_medium=organic
No HR contact

Hudl
Universal Pure
WalMart
HyVee
Aldi
Previous emails included below with hiring information from last week

Hudl is hiring for Support Specialist which is their entry level role. Applicants need high school diploma but not college. The position works on the phone and via video conference to call to help coaches and athletes use the software. Hudl provides all training and free lunch! https://boards.greenhouse.io/hudl/jobs/45754#.Ws-zUIjwY2w. HR contacts are brooke.denker@hudl.com; Cliff Carlson. Starts at about $18/hour!

Universal Pure – Essential Employer
Hiring Full Time and Temporary Positions – All Shifts
Apply Online https://universalpure.com/careers/
Contact Human Resources at 402-261-1813

IMKO Workforce Solutions -Providing Universal Pure Temporary Staffing
https://imko.vcgasp.com/WLPROD_IMKO/main.aspx?action=SearchOpportunities&mode=final
Contact Derek Mick derekm@imko.com
All Production/Assembly positions
Tammy Susie| Human Resources Manager| Universal Pure| O: 402-419-2169 |C: 402-499-6189 |F: 402-474-9577 | tsusie@universalpure.com www.universalpure.com

HyVee
Hiring for MANY temp positions as well as regular positions. Search by store: https://www.hy-vee.com/careers/#/search. North 27th Store HR: Diann 1390hrmgr@hy-vee.com

Walmart
Hiring for mostly temp positions but starts fast. Much quicker than before. https://careers.walmart.com/us/jobs/72019017548CP-stocker-backroom-receiving-associate

Aldi
Hiring for full time positions. https://careers.aldi.us/location/nebraska-jobs/61/6252001-5073708/3

3/19/2020:
Tabitha
Contact: Robin Schoettlin (Would like case manager referrals)

Hiring for a temporary Personal Attendant/Caregiver role for day and evening shifts. 16 and older may apply. No previous experience or certification required. https://careers-tabitha.icims.com/jobs/search?ss=1&searchKeyword=personal
Costco
No local contact. Apply online.
https://cta.cadienttalent.com/index.jsp?locale=en_US&applicationName=CostcoNonReqExt&seq=locationDetails&deviceMode=desktop&location_id=78015638822

Allo (statewide)
McDaniel, Cameron (Would like Case Manager Referrals)

ALLO Technical Support Specialist I – Lincoln, NE
https://careers-allo.icims.com/jobs/10157/allo-technical-support-specialist-i/job
ALLO Financial Analyst –Lincoln, NE
https://careers-allo.icims.com/jobs/9859/allo-financial-analyst/job
ALLO Lincoln Door-to-Door Sales Representative
https://careers-allo.icims.com/jobs/9821/allo-lincoln-door-to-door-sales-representative/job
ALLO Lincoln Residential Customer Service Representative I
https://careers-allo.icims.com/jobs/9672/allo-lincoln-residential-customer-service-representative-i/job
ALLO Data Analyst I – Lincoln, NE
https://careers-allo.icims.com/jobs/9004/allo-data-analyst-i/job
ALLO Hastings Door-to-Door Sales Representative
https://careers-allo.icims.com/jobs/9916/allo-hastings-door-to-door-sales-representative/job
ALLO Hastings Residential Installation Technician I
https://careers-allo.icims.com/jobs/9834/allo-hastings-residential-installation-technician-i/job
ALLO Fort Morgan Bilingual Residential Customer Service Representative I
https://careers-allo.icims.com/jobs/10137/allo-fort-morgan-bilingual-residential-customer-service-representative-i/job
ALLO Voice Engineer – Highlands Ranch, CO
https://careers-allo.icims.com/jobs/9895/allo-voice-engineer/job
ALLO Imperial Bilingual Residential Customer Service Representative I
https://careers-allo.icims.com/jobs/10138/allo-imperial-bilingual-residential-customer-service-representative-i/job
ALLO Technical Support Specialist I – Scottsbluff, NE
https://careers-allo.icims.com/jobs/10157/allo-technical-support-specialist-i/job
ALLO Scottsbluff Residential Installation Technician I – Scottsbluff, NE
https://careers-allo.icims.com/jobs/9965/allo-scottsbluff-residential-installation-technician-i/job