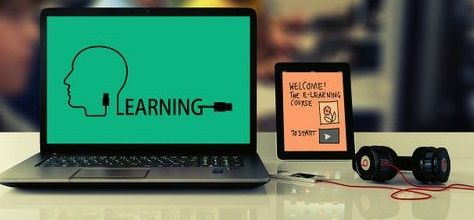 We now have What's App groups in 8 languages:
Karen
Arabic
Portuguese
Kurmanji
Spanish
Russian
Kurdish
English
Groups are led by Lincoln Literacy volunteers or staff members. 
To join, email: info@linclnliteracy.org
---
---
How to Connect with Others Online
Many of our tutors and our staff are eager to keep in contact with you during this pandemic emergency. Here are some ways:
WhatsApp - This free app makes texting, conversation, and two-way video easy to do. It connects to the Internet by wifi. You can download it from the Android Google Play Store or the iPhone App Store. You can find your tutor or friends by their names or phone numbers.
More information:  https://faq.whatsapp.com/en/general/26000019/
Zoom - This is a video conferencing service. Up to100 people can meet online through Zoom. The free basic service allows a meeting up to 40 minutes, but they may expand that during this crisis. 
More information: https://zoom.us/home
Google Meet - This is also a video conferencing service. Lincoln Literacy has an account. We can organize free online meetings for classes or social interaction. Just send us a request. 
More information: https://support.google.com/a/users/answer/9300131?hl=en
Facetime - For Apple users, this online conferencing tool can be useful. At least one Lincoln Literacy class is meeting this way. 
More information: https://computer.howstuffworks.com/what-is-facetime.htm
Free Conference Call - Another video conferencing service. A free service that needs to be downloaded. It can host up to 1,000 video participants.  More information: https://www.freeconferencecall.com/
Backchannel Chat - A class discussion tool that is controlled by the teacher. Free as a teacher otherwise $15 to purchase.                                            More information: http://backchannelchat.com/
Questions? Other suggestions? Email us at info@lincolnliteracy.org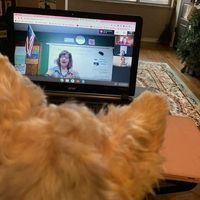 Heart the Dog Enjoys Learning Online
Online Classes and Learning
We are trying to arrange Lincoln Literacy online classes, conversation groups, and meetings as quickly as possible. Please check back every day to see what's new.
 Meantime, you may want to try out some of these online learning opportunities:
One of our staff, Summayia Khan, has made some short YouTube videos for learners in her classes. She's happy to share them with you. Check them out at:
https://www.youtube.com/channel/UCrydJMcwsth1WMBUbSI9sWA/videos
Another staff member, former schoolteacher Shari McCright, has found some online education sites that are making free services available during the pandemic crisis:
They are giving free basic access right now.  Teacher adds students and gives them a code to join. Teachers give assignments and can see progress. Lessons focus on phonic skills, reading, writing, and math.  
epic.com
Thousands of Free books for students to read or listen to online.  Videos and articles are included on many topics.  The teacher can join, then share a code and add students to a classroom roster.  
khanacademy.org
Free online lessons.  More appropriate for higher-level readers, and those students interested in math or other academic subjects.
seesaw.com
Free The teacher adds students to his/her class and can give students assignments.  Students can videotape presentations and share with the teacher.  
gonoodle.com 
Free Lively music and actions for all ages!  You can choose a curricular concept to work on such as the song and vocabulary activity, "Word Off." 

News for You (News in simple English)
https://www.newreaderspress.com/news-for-you-online
Other online educational websites:
An ESL mobile learning platform that provides support for grammar, listening, reading, vocabulary, and writing. has 14 different languages, word banks, grammar guides, flashcards, and pronunciation practice.
Free website to help adults learn English online.
Tips for Teaching From a Distance
​​​​​​Keep in regular contact with learners. This can be done by phone, text, or email.

Tools such as Zoom, Google Meet, etc. can help instructors and learners meet "face-to-face". Those tools can also help share documents with screen sharing to show the learners what you want them to focus on.
Stay on current lesson plans for as much as possible for consistency.
Text messages can help with supplemental instruction

Send vocab words
Short messages the learner can read and respond to

Teleconference or phone conference systems can be used to help practice conversation groups
Additional Articles for Distance Teaching
Best Practices: Online Pedagogy 
7 Tips On How To Prepare For Teaching Online
Everything You Need to Know About Teaching English to Adults Online
Continuity Planning and Emergency Preparedness
Ten Steps Towards Universal Design of Online Courses
Remote Learning Resources for Educators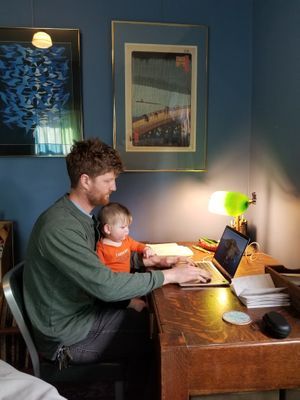 Father & Son Advancing Our Mission