Online Lesson from a Fellow Volunteer Tutor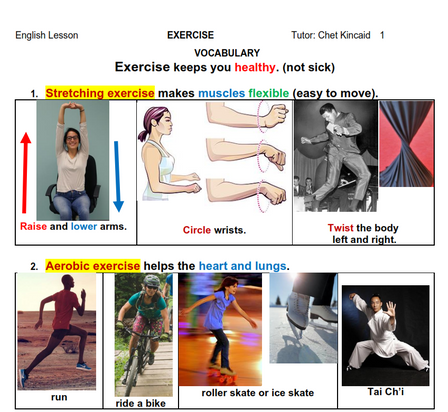 Online Connections
We were delighted to have so many of you join us online for our first tutor meet-up using Google. We'll do that again, at least weekly. In the meantime, I hope you'll reach out to your students. Here are some technologies, but don't let them stand in your way. We'll be happy to set things up (remotely) and to walk you through things as best we can.
Ready to Give It a Try? Just let us know the day and time you'd like to go online. We'll invite your students, plus some others if you don't mind, and see how things work out. If you'd like to hear from a volunteer tutor who has already done one online class and maintains a WhatsApp texting group with her students, click here to send an email to Jeanne Baer. 

Google Meet - Lincoln Literacy subscribes to this video conferencing service. You and your students can meet online, using smartphones, laptops, or desktop computers equipped with a camera and mic. New to Google Meet? Lincoln Literacy staff member Elena Toftul has prepared a step-by-step slideshow for you. Click here to view it.  We can organize online meetings for classes or social interaction. Just send us a request.  
WhatsApp - This free app makes texting, conversation, and two-way video easy to do. Many of our students use it for international communication. You can form a WhatsApp group with your students. WhatsApp can be downloaded free from the Android Google Play Store or the iPhone App Store. You can find students by their names or phone numbers, or ask our coordinators for help in connecting with them. WhatsApp can also be used on a desktop, but you'll need it on your phone first, and then activate the desktop by pointing the phone's camera at an image on the computer's screen.
More information: https://faq.whatsapp.com/en/general/26000019/
--> Note: There is a lively WhatsApp Learning English group of LL students and tutors gathering. To join, download WhatsApp onto your phone and then, using your phone, click here: https://chat.whatsapp.com/IcYNZGbrZ2B6dpfiOBZFjg
Zoom - This is a hugely popular videoconferencing service. Up to 100 people at a time can meet online through zoom. The free basic service allows a meeting up to 40 minutes, but they may relax that limit  during this crisis. There's more information on Zoom here: https://zoom.us/home
And there's a tutorial for instructors using Zoom here: https://youtu.be/9guqRELB4dg
Tutor In-Service Workshop 
With concern for the safety of our volunteers and staff in mind, we are canceling the March 23rd in-person tutor workshop.

Instead, we are proposing a DIGITAL In-Service Workshop on Thursday, April 2nd, 6:30 pm - 8 pm. Our current plan is to hold it as a Facebook Live event. Main presenters and topics: 
~ Rich Torraco, Ph.D.: "How Contextual English Lessons Can Lead to a Good Job."
~ Chris Stone: "Phonetics are Your Friends"

The last portion will be an interactive discussion with you on Remote Tutoring: Have you tried it? Is it feasible? Can we help?

Does this sound like something you'd participate in? Please let us know. Email Victoria Welles at vwelles@lincolnliteracy.org .